YOUR SCHEDULE. YOUR LANGUAGE.
YOUR STYLE.
Personalize your booking sites with language localization and our custom style editor. Customize everything!
SCHEDULING
Manage Multiple Resources
Round Robin & Priority Order
Meeting Approval
Google/Outlook Calendar
Reschedule & Cancel
Periodic scheduling allows you to scale your appointment booking operations for teams of any size and across locations making us the most flexible and scalable option on the market. In-depth features will allow you to tailor our system to your exact scheduling needs. Use what you need; hide what you don't.
EMAIL/SMS
WYSIWYG Email Builder
Raw HTML Template Support
Message Variables
Automated Triggers & Sequencing
Send To Multiple Recipients
CUSTOM DESIGN
Custom Styles
Custom URL
Site Fonts & Colors
Dashboard Fonts & Colors
Hide Unused Features
Edit Vocabulary
Custom Language Dictionaries
(Even create your own!)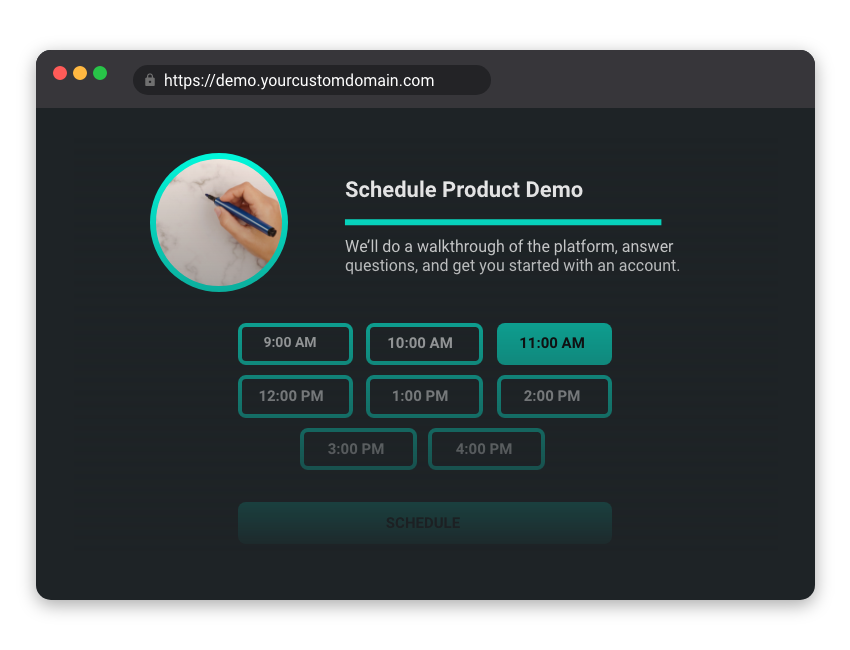 Tailor the look and feel of your booking site with custom design and branding options. Remove all Periodic branding from the admin interface, customer site, and even your URL. Custom dictionary support, full control over your CSS, and even the ability to set default colors and fonts.
Best-In-Class Booking + Expert Guidance
Make driving bookings the core purpose of your websites.